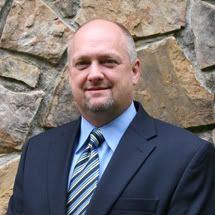 Tom McMurtry will be joining Averett University on April 9 as the Chief Information Officer (CIO) & Director of Information Technology Services.  Tom will lead the IT Services team and will focus on enhancing technology at Averett.
Tom, who will report to Thom Davis, Chief Financial Officer & Vice President for Business and Finance, brings 20 years of experience in information technology in higher education. Most recently, Tom was the CIO at Montreat College in North Carolina since 2006, where he worked with many of the same systems that Averett uses.
"Tom brings tremendous skills and a track record in customer service that will help Averett achieve the next level," said Thom Davis. "He has incredible energy and zeal; he revolutionized IT while at Montreat."
Before taking on the CIO role, Tom served as Director of Campus-wide Technology for 12 years. Under his leadership, Montreat College earned a spot in the top 100 Yahoo Most Wired Campuses in 1998.
"I look forward to joining the Averett team and am excited about the opportunities for enhancing technology that were identified in BerryDunn's technology assessment last fall," Tom said. "My initial priorities will be to learn about the current network infrastructure, to conduct a comprehensive inventory of hardware and software, and to hire a network/system administrator."
Along with the technological enhancements, Tom will also seek to improve customer service to all constituents.
"A goal will be to ensure that the IT department provides excellent customer service to students, faculty and staff."
Tom holds a Master of Science in Computer Information Systems from Nova Southeastern University and is working on his Ph.D. in Information Systems from Nova Southeastern. He earned his Bachelor's degree from Montreat-Anderson College. He will be moving to Danville with his wife Kim, who is joining Averett as the University's first Instructional Technologist.